Brian Nandy,
M.A., LPC, PsyA, ACS
Board Certified Licensed Professional Counselor, Psychoanalyst, Approved Clinical Supervisor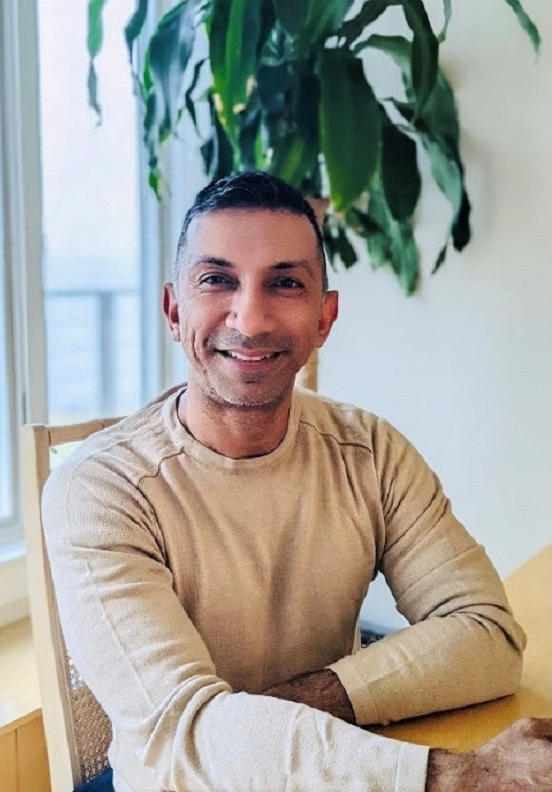 Resiliency is Intrinsic. Our capacity to endure, to overcome, to thrive & love is greater than our suffering.
I believe that we have to be active participants in what we hope for, by aligning our ambitions and purpose with healthier beliefs. Becoming a psychotherapist was a teenage calling. A calling to attend to the matters of the heart and mind, as well as the tenacity of the human spirit.
3 experiences of my life helped nurture this calling. They happened when I turned thirteen:
I witnessed my parents' "first" argument
I realized I was gay
I experienced poverty because of economic recession in my country of origin, Malaysia.
While any of these experiences could have debilitated my family, I watched as my resilient mother nurture a spirit of endurance within my family. She fostered hope, while my father demonstrated patience. They taught us to find meaning in our struggles and to learn about our capacity to endure life's trials. We learned to practice Active Hope.
During the following 3 years people simply opened up to me. My own sensitivity, which I considered a bane, became a boon. At 15, I discovered the word "psychologist". I looked it up. Like a harmonious synergy at a deep cellular level, I had found a word that defined my calling. I wanted to become a psychologist.
I am deeply grateful to have the knowledge that not only helped me heal my own life experiences, but that also clarifies my vision, mission, and message: Resilience Is Intrinsic. The ability to empathize, appreciate and empower brings healing. With the practice of Active Hope, people can learn to love and live a psychologically rich life.
On May 19th, 2023, I presented at the TEDxBayonne event about the practice of ACTIVE HOPE. I talked about how hope had to be activated and cultivated to overcome psychological battles, and how one's envisioned future is dependent upon how active does a person participated in their self-improvement and ambitions. I offered four practical ways to practice active hope, that gets us to unstuck from our despair and propels our potential.
On March 7, 2022, in collaboration with my Creative Director friend, Karen Yen, I published My HopeFULL Journey Workbook and My HopeFULL Journey Vision Map as a way to attend to the hopelessness that many experienced during the COVID-19 pandemic. Specifically, the Vision Map and Workbook was a way for family and friends, as well as clients and patients to be able to engage in the creation of their preferred realities.
My HopeFULL Journey Workbook: An intuitive guide for a HopeFULL driven life can be found on Amazon here.